Zanzibar is so much more than sun and sea… Though the beaches are wonderful and relaxing, we also would like to show you more of the island, its people, history and culture. In order to give you an idea what can be done and seen, we have set-up some packages combining leisure, traditions and local cuisine. Have a look and dream your dreams!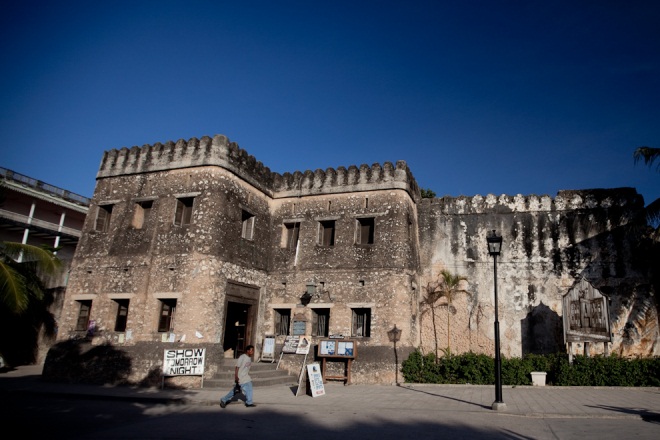 Stone Town City Tour
Most Stone Town City Tours last between 3 and 4 hours and are an excellent (if exhausting) way of quickly familiarizing yourself with Stone Town's geography and history. The tour is even recommended to those staying in the city as a good way to get one's bearings in what can seem a daunting matrix of streets and similar looking buildings, dust, scooters and noise.
The tour will most likely take in the sites along the Waterfront, in Central Stone Town and around Shanghani. Guides are likely to be able to open many doors that tourists with limited Kiswahili cannot. Seeing as many of Stone Town's most fascinating sites are under signposted and hidden this can be very useful. But do not underestimate the strain of 3-4 hours on foot traipsing a hot dirty city. Try and do the tour early in the morning or in the early evening in order to avoid the hottest times of day.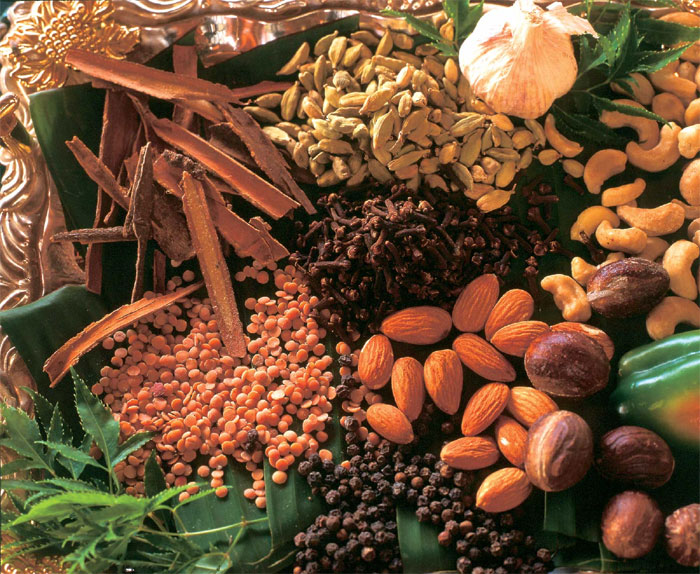 Spice Tours
A Spice Tour of one sort or another has become practically obligatory for most tourists to Zanzibar. It is said that the tours were conceived when a local farmer showed a band of traveling hippies the wonders of this farm in an attempt to make them better understand the power of herbs and spices.
The modern day tour comprises of a trip to a farm in central Unguja (by coach or minibus) where you will be given a chance to walk around the herb and spice plantations, tasting and smelling the various products. Guides should explain the uses of each spice and perhaps a little of their history (most were introduced to the island through various trade links). You may even get to try your hand at coconut harvesting (practically impossible for the inexperienced and shockingly easy for a Zanzibari farmer). The tour will usually be rounded up with a first-rate meal. Many of the tours are run in conjunction with other excursions such as to the Kidichi Persian Baths, Mahurubi Ruins or Mangapwani Slave Caves.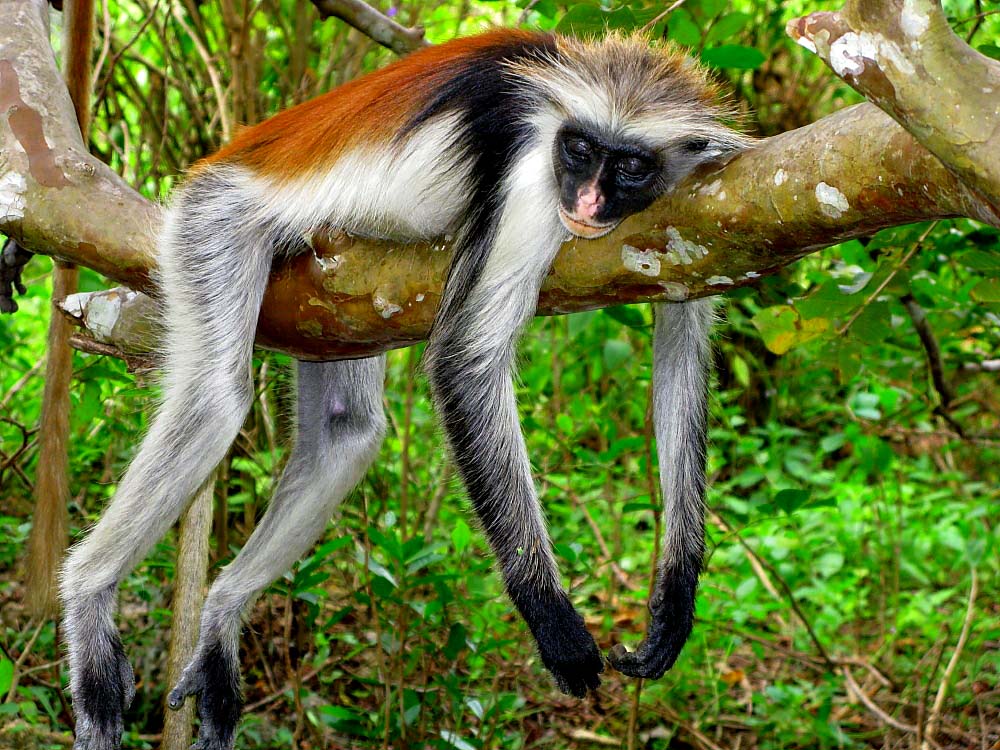 Jozani Forest
The Jozani Forest is located in the center of the Jozani-Chwaka Bay National Park, 38 km south-east of Stone Town. The forest is a great place to encounter many indigenous varieties of flora and fauna, including the Zanzibar Red Colobus Monkey; unique to Unguja this species of wild monkey live on despite the best efforts of the former British rulers to bring it to extinction.
Other species that you might catch a glimpse of include Blue Sykes' Monkeys, Bush Pigs, Aders Duiker Antelopes, Elephant Shrews, Chameleons and numerous birds and butterflies. The best time to see the wildlife of Jozani is early in the morning when nature is at its most lively and man-kind at his least. Visitors are advised to keep three meters between themselves and any wildlife and asked not to visit the forest if suffering any cold or flu like symptoms. The monkeys, though susceptible to human diseases, have practically no resistance to them.
Prison Island Tour
Changuu Island was used as a penitentiary for rebel slaves by the sultans from the 1860s until the end of the slave trade. After which the British began building a prison on the island under the guidance of First Governor, Lloyd Matthews. This was completed in 1894. However, the 'prison' was only ever used as a quarantine center for possible yellow-fever victims, and even then was hardly used as that. Don't be deceived by the word 'prison' in the island's English name, the significance of the island, like so many of Zanzibar's cultural sites, has been made little of and the 'prison that never was' now houses a resort and restaurant.
The island is a popular day-trip destination from Stone Town. About 20 minutes from the city by traditional Dhow sailing boat, the island offers excellent snorkeling, a beautiful and quiet white sandy beach, giant turtle sanctuary and coral rag forest.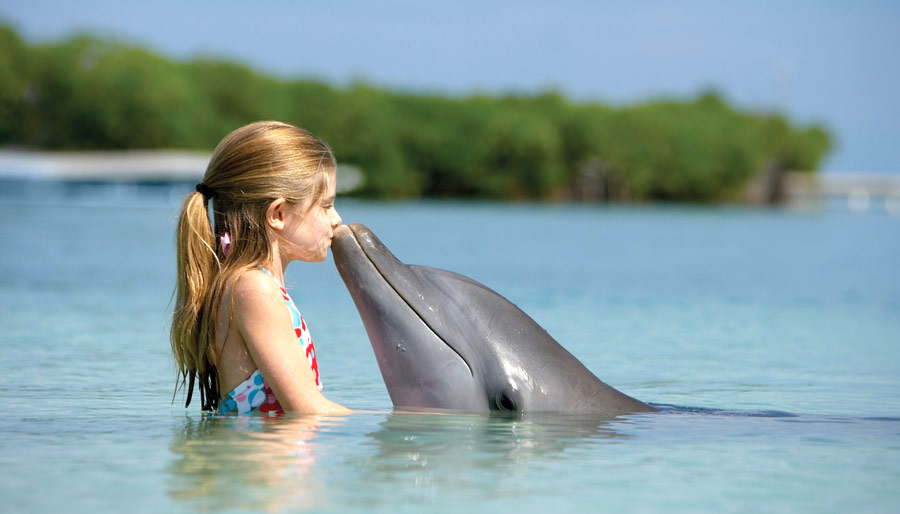 Swimming with Dolphins
The small fishing village of Kizimkazi has become Zanzibar's home of dolphin tours. For those day-tripping from Stone Town this means a longish ride south followed by around 2-3 hours off shore looking for dolphins at peak hour and the same longish ride back. This can seem like a lot of traveling for little reward. If you are a dolphin fanatic it is probably worth it for the experience, if not, then this may not be the trip for you.
If, however, you are staying in Southern Unguja or at Kizimkazi then the trip is well worth doing. You have the chance of a full-day on the water spotting dolphins and snorkeling and will be able to sail in the morning or evening when the mid-afternoon tourist cloud has dispersed. Most tourists get to see quite a few dolphins but the chances are never 100%. Tours to Kizimkazi usually also offer the opportunity to explore the Miza Miza caves and to visit the ancient Dimbiani Mosque.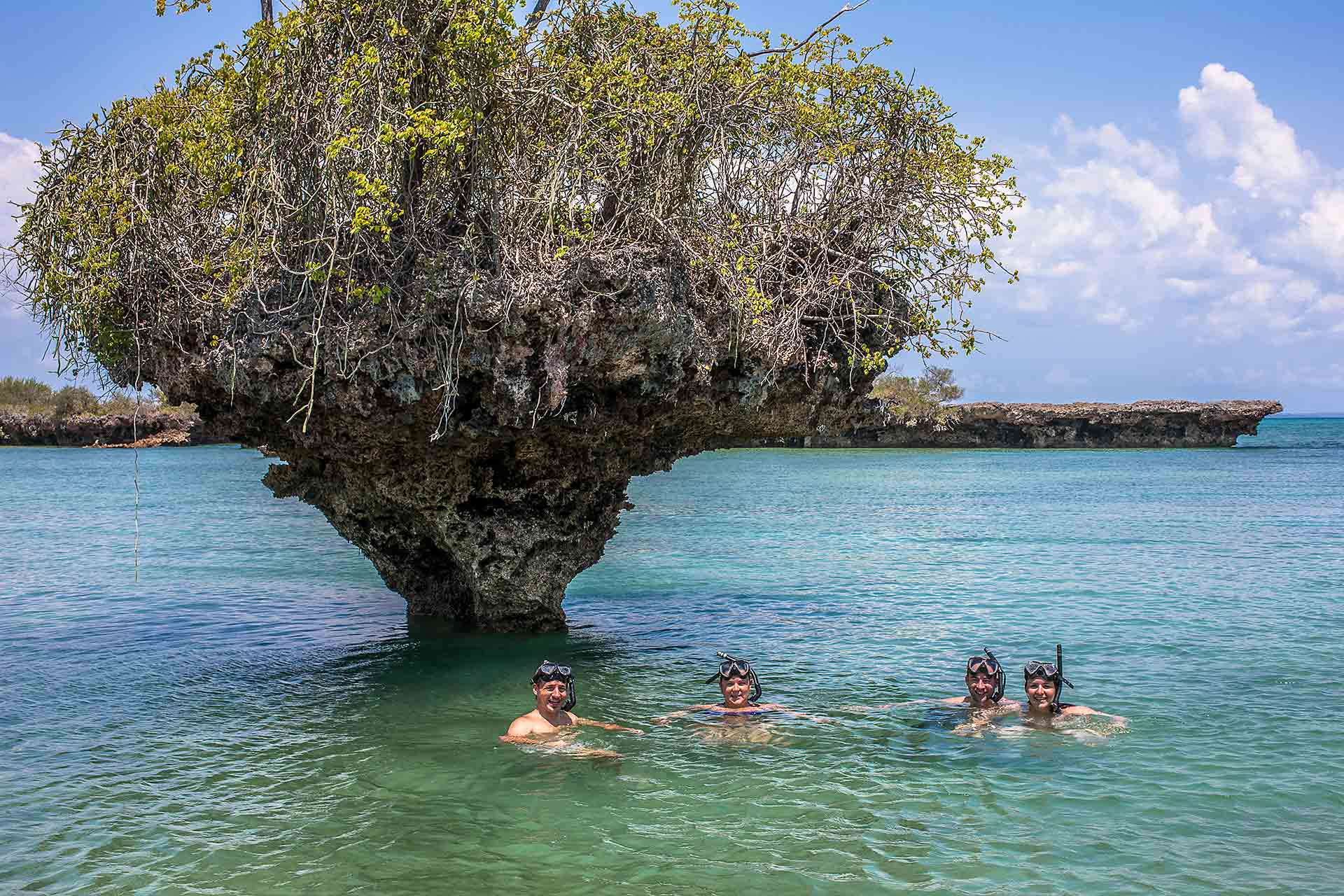 Safari Blue
The most stunning natural creations are the two pristine sandbanks of soft white sand which rise out of the turquoise blue of the Indian Ocean. In the morning we set down on one of the beautiful sandbanks where one can relax, swim or snorkel. There are plenty of good quality snorkeling equipment and the experienced snorkeling guides will show you the pristine coral reef, which teems with tropical sea life. Instruction is also available for beginners, fresh coconuts and local snacks are available throughout the day. After snorkeling we go to a nearby island where we have our "desert island" restaurant with of course fresh sea fruits. The rest of the afternoon we spend again swimming and relaxing. The sandbanks have been described by many clients as the most idyllic places in the world. As Safari Blue comes to an end and we return to Fumba by traditional lanteen sail, the full splendor of the African sunset reveals itself.
Safari Blue starts from the fishing village of Fumba, 30 minutes' drive south-west of Stone Town. After a short briefing (including a demonstration of life jackets), we board a Dhow and set off to explore Menai Bay. The dhows are hand built from African mahogany, finished and maintained to the very highest standards. Menai Bay has been officially designated a conservation area since 1998. There are a number of uninhabited islands and sandbanks, and the bay is frequented by Humpback and Bottle Nose Dolphins. During August and September, there is also a small possibility that you will encounter whales on the way.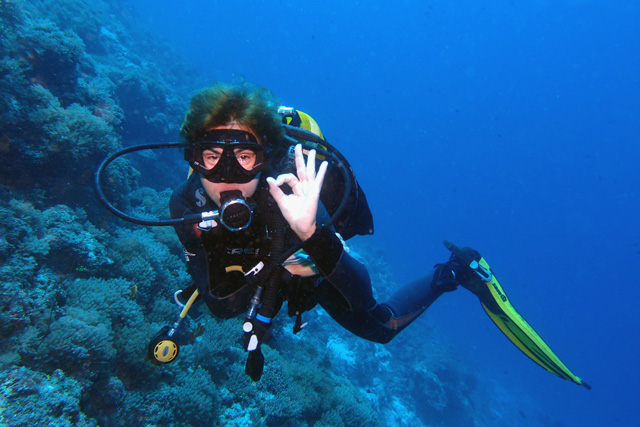 Scuba Diving
Zanzibar is reputed to have some of the best diving in the world, and the coral reef structures that surround Unguja and Pemba ensure that the marine life is abundant. Good visibility (20 – 60 metres) and a year-round average water temperature of 27°c ensure that you enjoy your Zanzibar diving experience, and also present an ideal opportunity for learning to dive or upgrading your diving qualification.
There are several dive centers on the island and most run courses using the international PADI system of diver education. This way, the certification you gain in Zanzibar can be used anywhere in the world. Diving in Zanzibar isn't restricted to beginners. Experienced scuba divers can enjoy exciting wall dives, night dives and drift dives. In deeper waters, lush coral gardens often stretch as far as the eye can see, and large game fish (barracuda, king fish, tuna and wahoo) hunt together with large Napoleonic wrasse, graceful manta rays and sharks. Shallower waters are the playground of tropical fish, including a huge variety of Undo-Pacific marine fauna. The PADI Dive resorts on Zanzibar employ trained PADI professionals both local and expat to offer a high degree of quality and satisfaction and most importantly safety to all students and customers. They normally have a sizable insurance policy which covers all guests and are active contributors to the local decompression chamber.