An Important Note About These Itineraries:
Usambara hiking are dedicated to creating the vacation that you want. We won't try to push you toward cookie-cutter programs like the larger companies do. Said will listen to your desires, offer suggestions .and then help you to develop the perfect Tanzanian vacation. The Itineraries on this page are examples of trips that are available but they are just the beginning. You can mix .and match these ideas or combine them with other plans in any way that you choose.
Usambara Hiking Trips
Option 1: (3 days)
Day 1:
The tours begins in Lushoto with an uphill walk to Kwembago the ancient village of the Data family. A subclan of the royal kilind line ages typical of most Shambala villages. Kwembago is situated along mountains range with panoramic views over Lushoto valley, The Maasai steppe .and the surrounding mountain of the western Usambara Mountain. From Kwembago the working tour continues through Magamba rain forest where rare plants .and animals life can be seen after two hours of working through the rain forest you drive to Mtae. Driving in tine to view the mult – colored suntel over the plain .and distant pare Mountains. You stay a night at Mtae Hostel. (4 hours on foot 2 hours on drive)
Day 2:
The day begins around 7:30am with stroll through the village of Mtae to a view point from which you can see Kilimanjaro on clear days. After which you begins to Climb the Shaghayu Peak 2220m which has spectacular views to the Pare Mountains across the borders with Kenya. On your way you pass Mpanga, a village whose name (cave) drives. From its grotto – like entrance traditional religions site viewed by local people as a mode of the sprints .and Shangayu rain forest, where to viewed trees serve as play ground for various monkey species. (5-6 hours walk)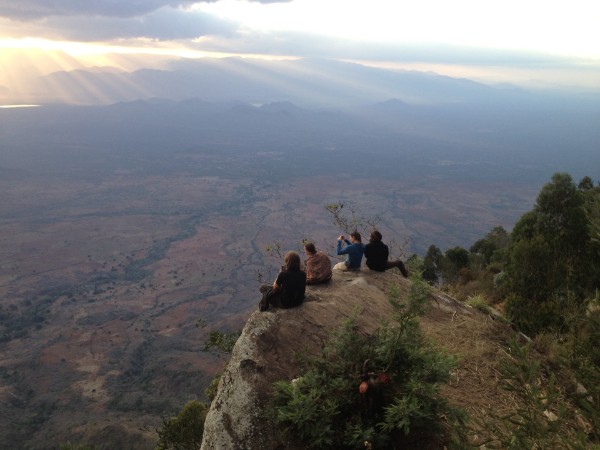 Day 3:
This last days work takes you either to Mamboleo or Tema. These villages are noted for their soil conservation .and traditional irrigation projects which concentrate on the development of stone or bench terraces to improve farming. You guide will give you full explanation about traditional Shamba farming method .and how they fit to their local environment conditions. Mamboleo .and Tema present picturesque example of how the Shamba have combined their traditional architecture – conical, thatched earthen houses – with introduced architectural styles such as the rectangular "Swahili" house. The following morning you leave for Lushoto by driving. (6-7 hours walk)
Option 2 (4 days)
​Day 1:
In Magamba rain forest, you visit an old trench dug by the Germans during world war here your guide will provide an explanation of local German .and British colonial history, waving in .and out of magnificent tree, along Lush pathway, .and dirt takes you to the village of Lukozi where you spend the night at the hostel or at the Lodge. (6-7 Hours walk)
Day 2:
From Lukozi you walk along the valleys .and sloping hills sides of the inner Usambara mountains, Passing by vegetable farm line with eucalyptus .and Banana trees you pass through the village of Kilindi, Mkose .and Kagulio, until you reach Rangwi where you spend a night at Rangwi Mission Catholic or at guest house. (5-6 hours walk)
Day 3:
The tour continue uphill via either Tema or Mamboleo (see option 1, day 3 above: 5- 6 hour walk)
Day 4:
Wake up at 6:30 am to view Kilimanjaro summit 250 over the plain .and distant pare mountains. Then walk back for breakfast at the hostel .and at 9:30 walk to Mtae mtii view point. The village is lied on the top of the hill in a triangle shape then walk back to Mtae to spend night then the next day drive back to Lushoto. (3-4 hours walking)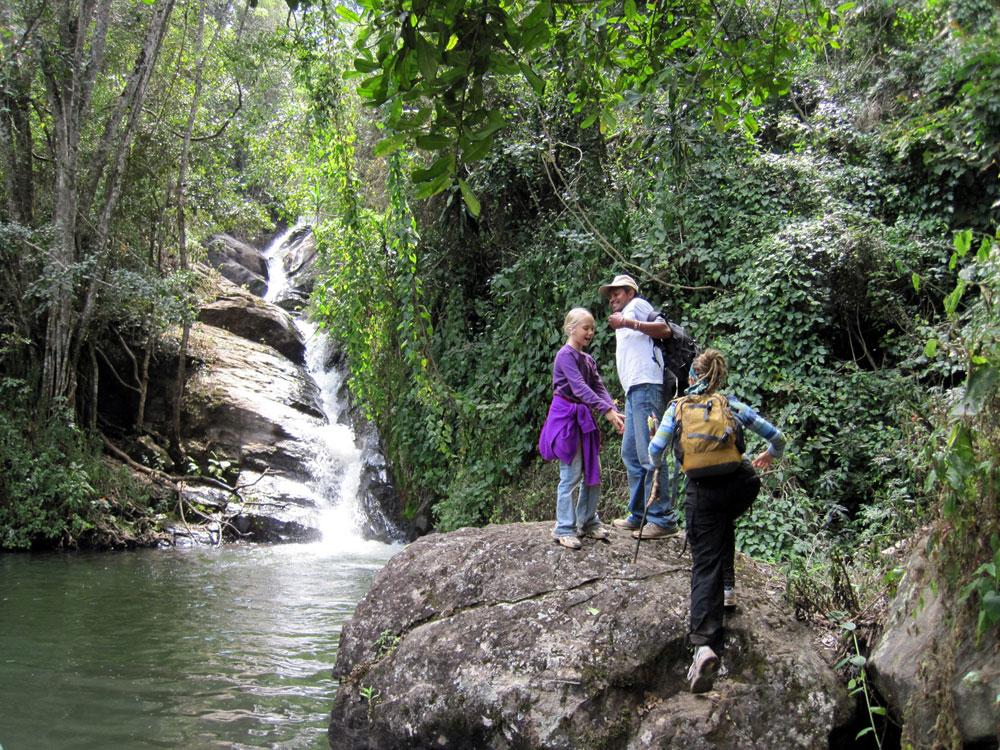 Option 3 (6 days)
​Day 1-4 are as with option 2 above followed by:
Day 5:
Start the walk at 7:30 a from Mtae passing through tropical Shangayu rainforest where you learn the traditional medicine from plants .and the walk is cool .and quire in the forest where you may see back .and white colobus monkey .and butterflies .and chameleon the walk through village where you learn .and see the tradition activities performed by Shamba tribe which locals shires ideas .and see their general life then stay in Mlalo village at the Hostel. (6–7 hours walk)
Day 6:
Mlalo has an alluring famous old German Church .and missionary station. Then walk to the highest Usambara mountains called Mtumbi .and then visit several markets .and the village the pottery woman project then drive back to Lushoto to finish the trip or a night there and next day drive to Lushoto to end the adventure trekking. (5-6 hours walk)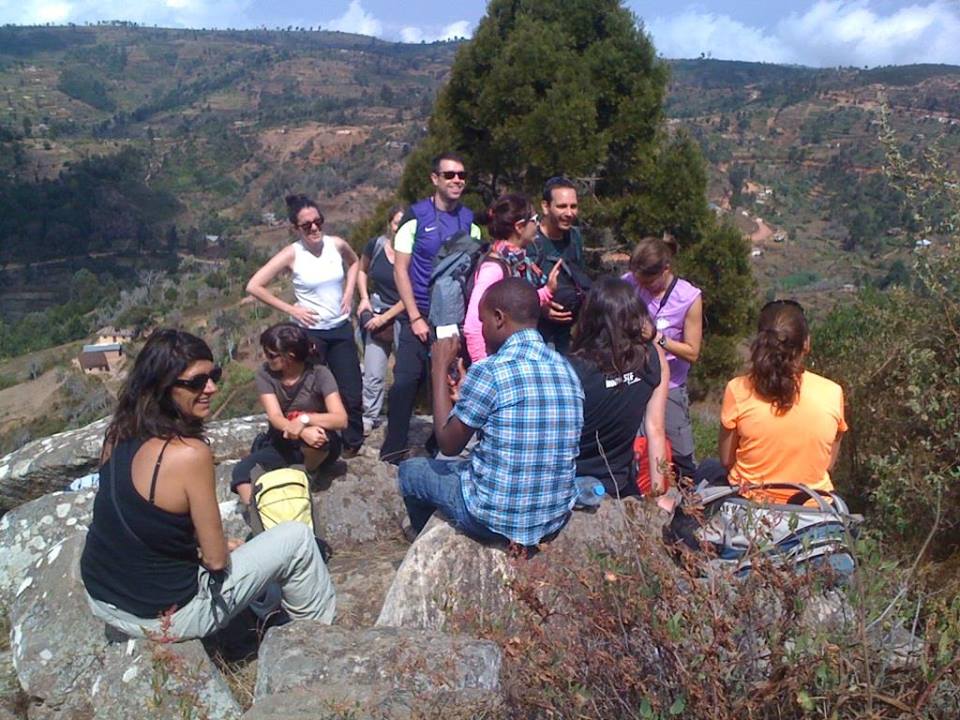 Option 4 (6 days )
Day 1-5 are as with option 2 and 3 above followed by:
Day 6:
From Mlalo drove to Magamba village than walk to Mkuzi waterfall situated in the forest to relax your muscles in a cool pool at the foot of the falls then lay on rocks while your guide prepare lunch then either walk back or drive to Lushoto to end the adventure. (7 hours walk 1 hour drive )
Option 5 (4 Days)
Day 1: (5-6hours)
After break fast walk through small village with nice view over Lushoto and the maasai steppe while visiting local irrigation farming and different land escapement until you catch son village then walk to son waterfall spend a night at the lodge
Day 2: (6-7 hours)
Walk through Kwamongo and magila. From the walk continues to the Bumbuli Mission Hospital a German settlement. Where you spend a night at bumbuli
​
Day 4: (4- 5 hours)
Then walk to the Mazumbai rain forest resave a bird watchers paradise see amazing big frees and learn their uses as local medicine and a lot flora and fauna then slay there or drive back to Lushoto to end indenture hiking.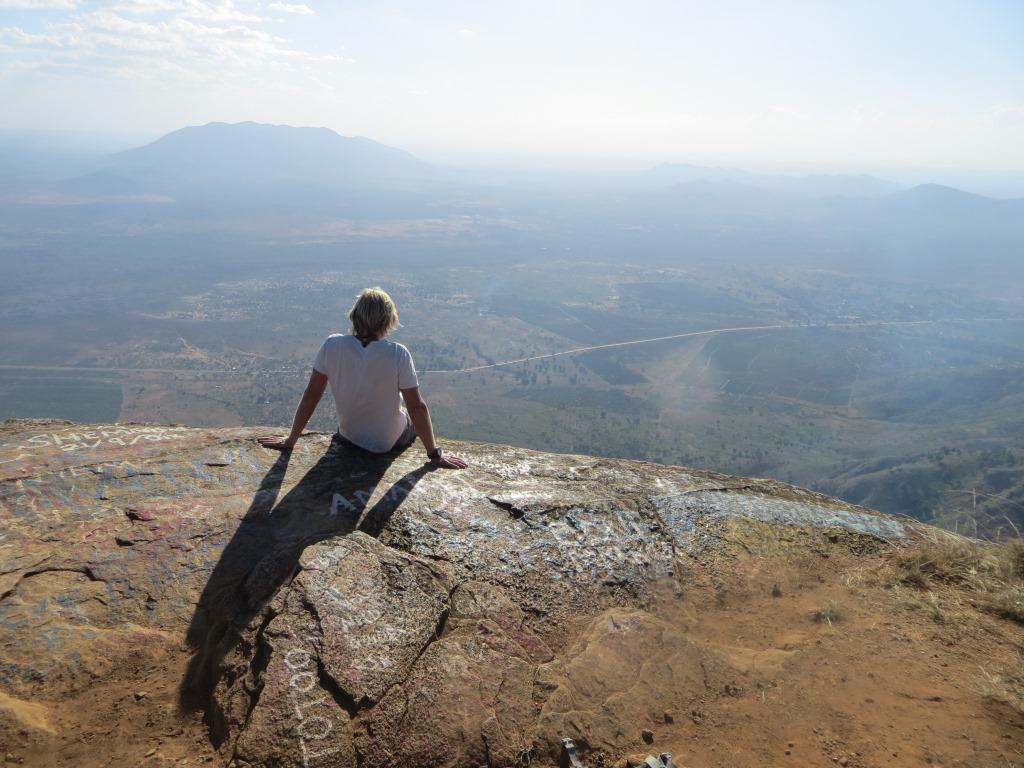 Option 6 (6 days )
Day 1:
Combine tour (Magamba Rain Forest and Irentre View point) the walk in Lushoto walking uphill through Kwembago up to the German Treach dug enjoy the view over Lushoto and Kagulu, hakwewa peak 1750m a.s.l forest and then to Irente farm trough village have lunch at Irente view poit from thre enjoy the Masaai steppe and Mazinde village over 1000m bellow the walk back to Lushoto for overnight. (8 hours walking)
Day 2:
Walk from Lushoto to Soni water fall through village lake, Gare, Kwemashai where you have incredible view over Lushoto and Mombo at the highway passing through irrigation farming and learning more about traditional activities the walk sometimes accompanied by kids sings and shouting Mzungu (Wanderer) until you reach Soni the drive to Amani National park reserve for dinner and overnight.
Day 3:
Walking through the natural forest and visit butterfly farming, tea and spice plantation and the scenery is also amazing stay therefore the third night.
Day 4: (Saadan game viewing)
Game drive surprisingly wide range of grazers and primates are seen on game drives among then are giraffe, Buffalo, Hartebeests, Wildebeest, Red duckers, Greater kudus, Elands , Sable antelope, Yellow baboons and velvet monkeys and several lions prides are resident together with leopard spotted hyena and black facked jackals then stay night their camping or lodging.
Day 5: (history walking)
Explore the old Pangan town in 1888 Pangan was the centre of an armed movement to resist German colonial conquest of the enter mainland. The local leader of the resistance was Abushiri Ibin Salimu Harith after he was defeated he was hanged by German in Pangani in December 1889.
Day 6: (To Pemba)
Then we organize the boat to Pemba for you.